Alternatives to High School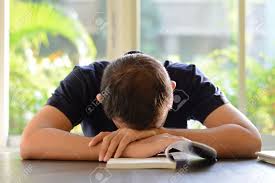 Sometimes you just know your child needs something different.
Sometimes you know they could be spending their time more wisely.
Sometimes you know they are spending time on things that are not adding value to their lives.
Sometimes your heart breaks to think of all the activities they could be doing that would be beneficial for them instead. Sometimes you just wants answers to how to navigate the requirements of our current educational social constructs and your child's personal needs. Sometimes you need alternatives to high school.
There are so many resources for alternatives to high school available. But oftentimes, those are so challenging to find. Almost the entire planet has been doing the same thing to educate our youth since the industrial age. Finding a different path can feel like looking for a needle in a haystack.
But, don't despair. There is a different way. Your child CAN spend their time working to build the skills needed to develop their passions and bring their highest value to the world. There are alternatives to high school!
This week we were excited to hear Blake Boles Podcast feature Wes Beach of Beach High School. He speaks of his passion for helping youths take control of their high school lives. The story of how he facilitated the high schoolers he was working with in achieving their goals is inspiring and empowering.
But you don't even have to do high school remotely. There are options right here, close to home. We are in the process of putting together a plan which will facilitate optimal use of your high schoolers time, maximum social time, hands-on internships and practice time and most of all, your own child getting the opportunity to practice the skills they will need in life… self-direction. This plan is a collaboration of local charters (who interface with the school districts to make sure students have the credits they need and have access to the funds we are all paying into through our tax dollars) and our facilitators at Free to Learn ALC. This plan will be a framework which your child will be able to mold to their specific needs and desires. This plan will be personalized and simple, easy to adjust and follow. It will be agile, maturing as your student matures.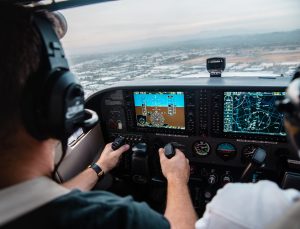 At Free to Learn students flow easily into high school, spending time where they are interested and engaged. They are able to take advantage of local internships, graduating with their AA, taking specialized classes to delve deeply into their area of interest and the joys of being surrounded by caring adults facilitating their movement forward. Did you know that your child who wants to be a pilot can be in a plane weekly as early as age 12 in this area? Did you know that at 10 they can pass their pilots licensing requirements? Did you know that there is an entire framework of support available to allow them to pursue a dream like "being a pilot" before they even leave elementary school? How focused would your child be if they were working on a project their heart soared for? How much time would they spend to make sure they were ready to sit beside a commercial pilot and be allowed to take the helm?
We have all seen our children focus for hours on a project they were interested in. How much more deeply would they learn? And how much faster would they learn if most of their time were that focused? (Well, that question has actually been scientifically studied, and the answer is: 10x faster & 10x better!) Join us for an upcoming Discovery Night to find out how your child can unlock the genius within. Find out about alternatives to high school. Whether they are still in elementary school, navigating through the emotional waters of middle school, or they have already begun their high school journey, at Free to Learn they will have time to pursue their dreams, they will have support to accomplish the tasks required, and they will have the opportunity to do it in the shortest amount of time possible.
Your child doesn't have to follow the beaten path. Break free.
Learn more in person! Schedule a tour NOW.
CALL NOW: (815) 293-7529