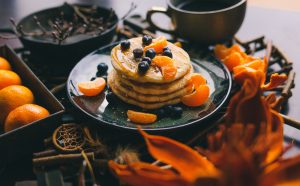 Join Us at our Pancake Open House
Learn more about
Free To Learn
Is your child failing to thrive in their learning environment? Don't let them waste the best years of their life!
Our students love learning, because we empower them to design their own education and they're set up to thrive. Your child CAN enjoy their education too and unlock the unique GENIUS that lies within them.
Free To Learn is a learning community for K-12, open 9am-4pm 5 days a week.*

Who: Parents, kids and teens are invited.
Where: 3101 Sunset Blvd, Rocklin, CA 95677 (in the Blacktop Theater
Company space)
When: Saturday, March 10th, 11am-1pm
We will:
– Tour the space.
– Share the great benefit your child will experience now and in the future.
– Describe what daily life is like and how each day is remarkable.
– Explain how our approach adapts to each individual's interests and abilities.
– Answer your questions.
Let us know you are planning to be there so we can plan for enough
pancakes. Or if you have any questions.
call: (815) 293-7529 (815) 2WE-PLAY
email: hello@freetolearncommunity.com
RSVP
[contact-form-7 id="6728″ title="Open House RSVP"]
*open 5 days a week starting fall 2018, currently open Tuesdays and Wednesdays.
See you there!