Startup Lab Workshop – Rocklin CA, October 2017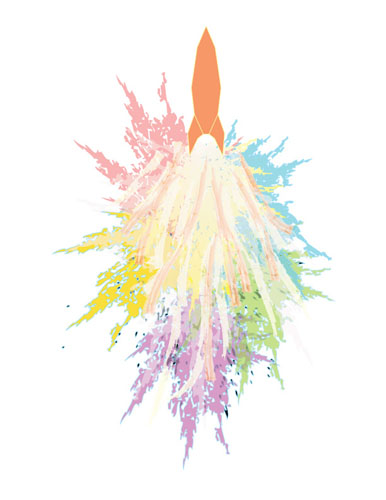 UPCOMING STARTUP LAB WORKSHOP
This workshop is for enterprising youth. We use adaptable tools and practices to create a physical and social environment where youth learn to play in and transform the economic structures of our world.
Startup Lab unleashes you to create real businesses in the real world. Playful and powerful from start to finish. Design, create, and sell products and services at a real life marketplace. Participants and facilitators design and create the products/services of their choice.
HOW IT WORKS
DREAM – Bring whatever ideas and projects we're each excited about and/or jump into any of the diverse opportunities we offer.
All ideas are welcome! We love improbable, wild ideas and will support kids in pursuing them as far as they want, as that's where the richest learning and innovation lie.
DESIGN – With simple tools that foster intentionality, communication, and self-awareness we design our days and businesses.
We plan our time using tools designed for kids to self-organize quickly around what they want, individually and collectively.
Together we playfully plan, prioritize, and coordinate to make things happen, practicing the meta-skills that entrepreneurs (and successful employees) need in the 21st century.
CREATE – After a quick start up meeting we get right to playing (working) – playing the whole time, closing with a quick reflection meeting.
The vast majority of our time will be spent managing ourselves in doing what we choose. Together we will craft, fabricate, produce promotional materials, manage finances and accounting, participate in independent and group ventures, and organize the Marketplace event.
SHARE – Participants set up a real life Marketplace to present and sell their products and services to the community for real money.
On market day we gain experience supporting each other as a team. Following the event the profit distributed as collectively planned beforehand. Then we reflect on our experience together.
APPROACH
• Ownership of projects. We support this ownership by facilitating Self-Direction
• Experience is the teacher. We build this by creating the experience together.
• We teach entrepreneurship through modeling, by authentically pursuing our own business ideas.
• The goal we hold for Startup Lab is not making money. The goal is learning through experience.
• We support experimentation and far-out ideas.
• We celebrate failure on par with success.
PAST STARTUP LAB PROJECTS
Wooden Fidget Spinners
Handmade Pillows
Paintings
Foraged Goods
Inspirational Wooden Signs
Dipped Beeswax Candles
Duct Tape Wallets
Baked Goods
Macrame Bracelets
Hair Accessories
Glass Jewelry
Organic Deodorant
ENGAGING POWERFULLY IN THE WORLD
Our world does not acknowledge the power youth have to contribute often enough. By giving kids the opportunity to produce real value and earn real money, we support them to make real things, with real value, in the real world.
REAL WORLD MATH
We all know math is important, but when it gets applied in the real world it gets remembered. The math that is most relevant to people's lives is the math of money. Our kids track and account for expenses, calculate profit margins, set price points, register sales, and divide money up among themselves as they see fit to get paid. They learn real world math, joyfully, easily, and without pressure, because the learning is integrated into the fun we have!
MONEY TALK
Communicating about money can be challenging, and it's an important skill to have. We want our kids to have this skill, so we set them up to practice in a supportive and fun environment so they get practice and gentle coaching asking for what they want and negotiating financial terms agreeable to all parties.
INDEPENDENCE
Kids work on what they want, when they want. Our role is not to be managers, or bosses, but to hold a supportive and creative culture and environment, so the participants learn to manage themselves in ways that work for them, as individuals and as a group. This is what some world class companies do to create ideal work environments for people with different learning and working styles.
Kids work on what they want, when they want. We hold a supportive culture so kids learn to manage themselves in ways that work for them, as individuals and as a group.
Different learning and working styles are celebrated.
INTERDEPENDENCE
Kids are given space to explore concepts related to equality, morality, sovereignty, ownership, and economic worldview through questions raised by the structure of Startup Lab, such as:
Who gets what share?
How much does each participant get?
Do we collect and distribute all income?
Does each project operate as a sovereign entity?
Will there be competing businesses and/or cooperatives?
Will there be sole owners and/partnerships?
These are big questions with no right answers that lead to deep learning that fits seamlessly into an experience that is focused on the joy of creating and sharing together!
DETAILS OF THIS NEXT WORKSHOP
When you sign up you receive an information packet for participants and their families to get the most out of Startup Lab.
Maker Days • Oct 10th, 11th & 13th • 4pm-7pm
@ Johnson-Springview Park in Rocklin
Market Place • Oct 14th • 9am-4pm
@ The Rocklin Mini Maker Faire at Sierra College
Free to participate • ages 12-18 • space is limited
APPLY HERE: Startup Lab Application
Startup Lab is more fun with friends, so if you sign up and have buddies that might also enjoy it, please share this with them! We're very excited to see this project coming to life here and want to connect it to the folks who it resonates with.
QUESTIONS
If you've got any questions, don't hesitate to ask. Ways to contact us:
facebook group: Facebook Group
hello@freetolearncommunity.com
(815) 2WE-PLAY
OUR MOTIVATION
We believe in the benefits of learning from real world experience. We're pleased to create real learning experiences to serve youth in the greater Sacramento area.
PARTNERS
Startup Lab is part of a rapidly growing movement of Self-Directed Learning Communities that invent and share tools, skills, and resources to create an education systems for the 21st century. Check out our homepage for more information: www.freetolearncommunity.com
Wildwood Agile Learning Community
Real Life ALC
Free to Learn
Windsor House
7 Crafts
Agile Learning Cluj
Friendship Class