Hello World! Opening Day is Tuesday!!
THE Free to Learn JOURNEY HAS BEGUN!
It is with great excitement and anticipation that we are proud to announce Free to Learn will be officially opening our doors on Tuesday, January 10th, 2017!  There have been many hurdles to get over and challenges to conquer and I'm sure this is just the beginning.  Here are some pics of the space we are blessed to occupy at Blacktop Comedy Theater in Rocklin, CA!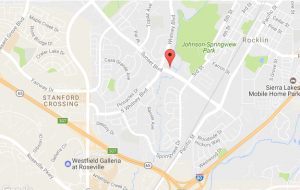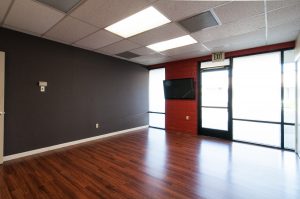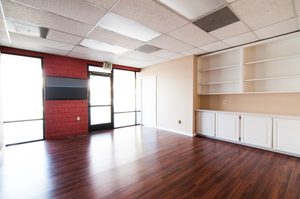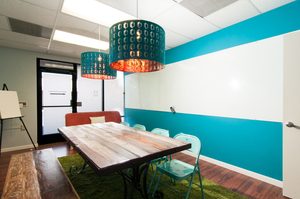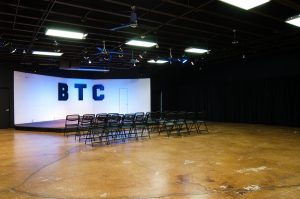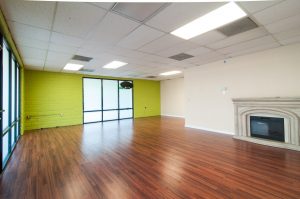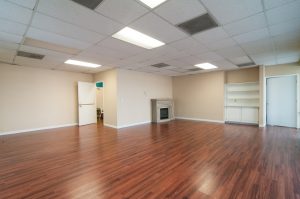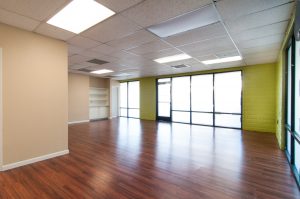 We are honored & privileged to practice our Free to Learn core values together in this venture as a leadership team and we are eager to share the empowerment we have learned with our children and yours.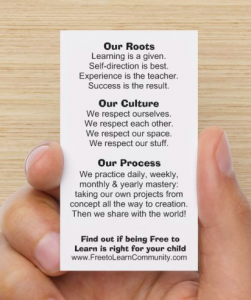 Learning IS a given, in the creation process for Free to Learn, we have come up against so many areas where we didn't know how to proceed, yet learning always prevailed.  We drew upon the strengths in the team and moved forward, baby step by baby step.  We researched and sourced and discovered and explored.  And, no matter what the outcome of all the steps, learning is a given, we learned.
Self-direction IS best.  We decided upon a direction and we pursued it.  While things have changed, and morphed, and taken different modes and paths than we could have ever anticipated, at each point we directed ourSELVES, in order to come to the here and now, standing ready, going to market with a beautiful prototype, tested and tried by our own hearts and by the hearts of our dearest treasures, our own sweet children.
And we love how it works.  We are blessed by it every day and can't wait to bless other families as well. We know there will be many revisions, indeed, revisions are built into our processes!  We are loving these processes, the process of moving forward and discovering and changing and creating, plan by plan, action by action, piece by piece by piece, day by day.
Experience IS the teacher.  We began as a collective, brought together by outside forces.  Experience rode in on her white horse and began the tutorials.  We loved some of the experiences and these we incorporated.  We didn't love others and these we learned from.  Every month, every week, every day, every moment experience is at our side, guiding, collaborating, teaching.  We treasure her precious gifts.
Success IS the result.  Here we are.  Free to Learn opens her doors next week.  We have a wonderful location for our children to practice life in.  We are surrounded by wonderful people to practice life with.  We are on a wonderful journey to empowerment for ourselves and for all of those we come in contact with.
Each day as a team we DO respect ourselves, we respect each other, we respect our space & we respect our stuff.  The stuff of our hearts and the stuff of our dreams.  We practice what we want our children to practice.  We model it for them because it is a model that works, it brings with freedom, peace and harmony and love and learning.  We facilitate and guide others as we are facilitated and guided by the principles ourselves.
It is made easy by Free to Learn processes.  We DO practice daily, weekly, monthly and yearly mastery.  We set our intentions for our projects, develop their details, lay out their creation and then take action, baby step by baby step, gently moving from concept all the way to creation.
And today is our day to SHARE Free to Learn with the world!  The world is our oyster, the world's where we care. And YOU are that world.  You're the world where we share.  Your heart is the heart that we want to touch.  You are the one our intentions are for.  You are the vision we have in our hearts.  It is YOU we want to empower in part, you and your family, your family of hearts…
…This practice of life
in which we're engaged,
which we practice and practice
then share on this stage,
we hope it will bless you,
your children, your home.
We hope it will be
for your heart
…safe to roam.
You know when you find
I digress to a rhyme
that the story I tell
is for you, for all time.
I hope you can join us
I hope you can come,
to see what we have here,
to see all our fun!
Come on out and join us to be Free to Learn!  We have a few Family Membership Interview slots still available on our signups page and we'd love to meet with your family for one of them.  We will be meeting in our new site at 3101 Sunset Blvd, Rocklin, Ca 95677 in all 4,000 sq. ft. of the Blacktop Comedy Theater building.  Our children will be there discovering the many new opportunities our space affords and you are welcome to bring your children out to share in relationships and discovery with them.  If you have any questions you can always email me personally: Emily@FreetoLearnCommunity.com or if it's easier text or call me on my cell: 916-996-8263 so we can play one of my favorite games together: Phone Tag.
Love, Learning & Freetopia,

Director of Free to Learn
An Independent Learning Community